Lions Fan Won't Take it Easy on Wife in Pass Protection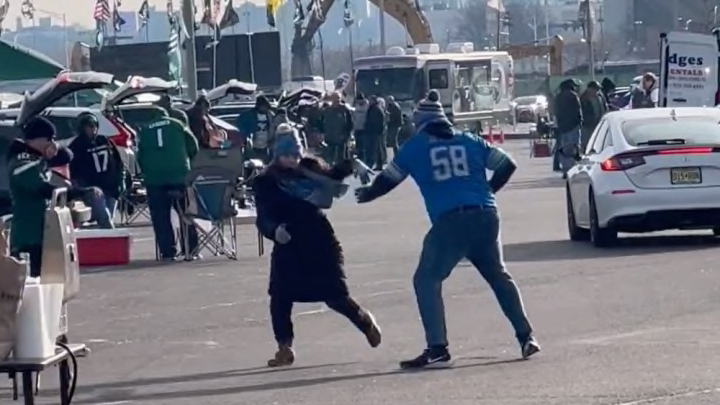 Great form /
The Detroit Lions are playing the New York Jets at MetLife Stadium today in a game with massive playoff implications. What a sentence, right? But it is true. Both woebegone franchises need to win today in order to keep any realistic postseason hopes alive. These two fan bases have something to care about in December other than the draft and the buzz will surely be palpable in East Rutherford.
Which leads us to this video of a Lions fan wearing a Penei Sewell jersey practicing a pass protection set against his wife and not taking it easy for even a second.
Tremendous form. Clearly an experienced lineman here. True love at its finest.