Lincoln Riley's USC Introduction Involved School Band, Choreography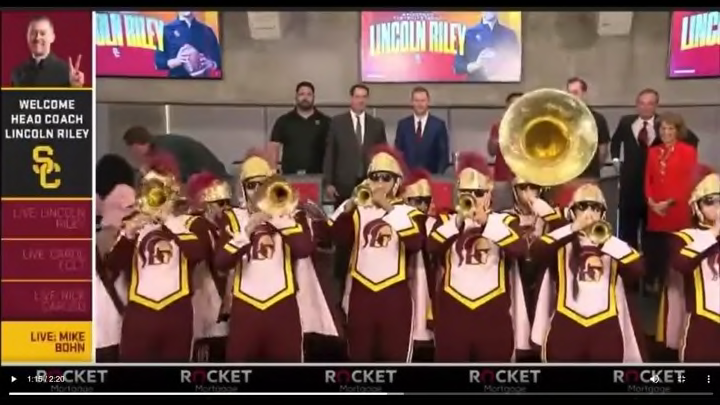 Lincoln Riley introduced by USC /
The college coaching carousel is winding down and the official introductions of the coaches with new homes have begun. Last night, USC introduced Lincoln Riley, perhaps the best coaching acquisition of the season, to their fans. It was... um... something!
Upon introducing Riley as the next head coach, USC AD Mike Bohn brought out a segment of the school's marching band and the Song Girls to perform the fight song with the appropriate choreography. Riley just stood there in the back, awkwardly observing the proceedings.
Just a whole lot going on there. We're all for fanfare here at The Big Lead, but this was a crowded affair in a small room. Could've gone easier on the trumpets.
USC is hoping they won't have to do another one of these for a long time, so you can't blame them for going all-out. I guess.