Lil Wayne's ESPN Appearance During LSU-Virginia Tech Was Everything You Would Expect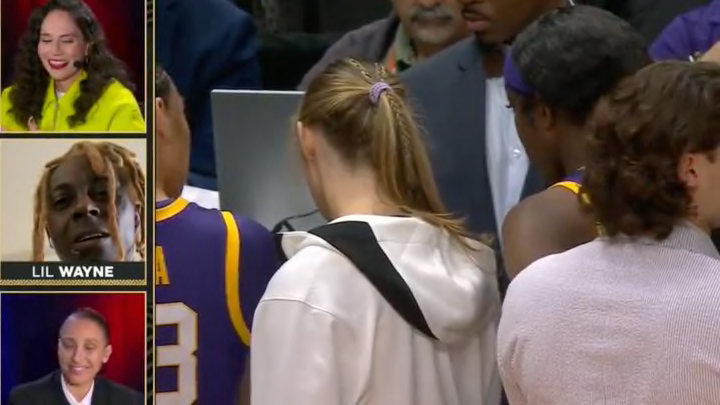 Lil Wayne on ESPN /
Lil Wayne, noted basketball fan, was on ESPN during the LSU-Virginia Tech Final Four game last night. He appeared as a guest for the "Bird & Taurasi" show with Sue Bird and Diana Taurasi. It was pretty much everything you would expect. There were laughs and not much basketball analysis.
And there was a bunch of smoke billowing around Lil Wayne at one point, which surprisingly did not go unaddressed as Bird and Taurasi made a few cracks about it.
Pretty funny. Not at all what ESPN wanted out of his appearance, especially during a rather high-profile game, but funny nonetheless.