LeBron James, Lakers Fan in Kobe Bryant Jersey Have Animated Discussion About Rings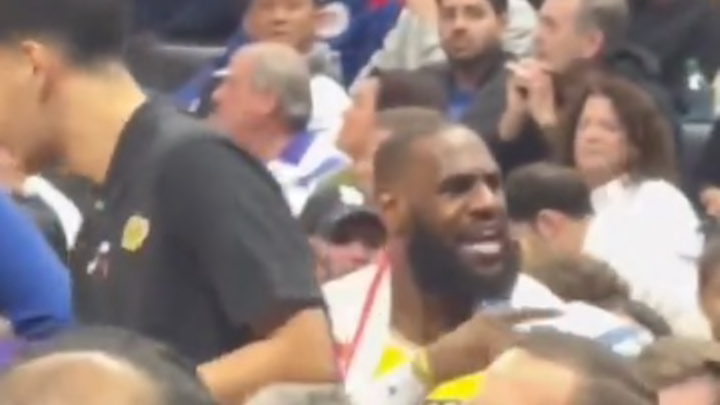 LeBron James and the Los Angeles Lakers are picking up plenty of believers in their potential march to the Western Conference playoffs, but they fell to their roommate Clippers last night. In the closing minutes, a man in a Kobe Bryant jersey captured James' attention and the two had what looked to be an animated discussion. Lip-reading and body language hypotheses are a dangerous game but if forced to guess, it sure looks like RINGZ came up.
The timeless art of the discourse. That's why people pay the big bucks to sit within earshot of NBA superstars. To have conversations that they'll remember forever and players will forget by the postgame shower.
Now, to be clear, this could have all been positive. And let's hope it was because moaning about James coming to town and adding another championship banner to the rafters, even if it's been a largely disappointing marriage otherwise, is lame.