LeBron James' Cryptic Message Has to Be Calling Out Isaiah Thomas, Right?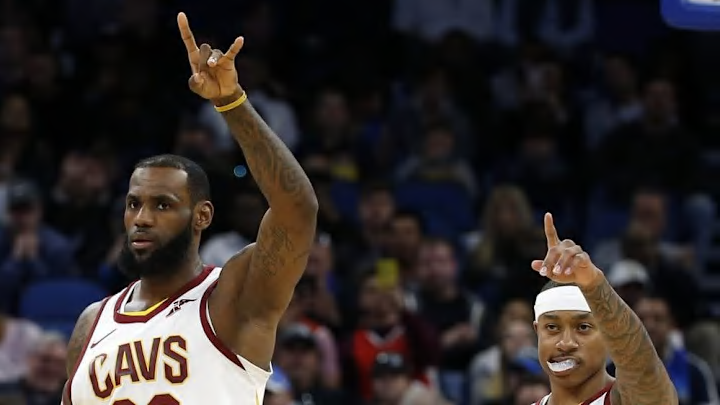 LeBron James fired off one of his patented, cryptic social media messages early this morning (this time on Instagram stories), and as you can see from the post, he wasn't a happy camper.  Now the important question of the day becomes, who was the King firing at?  Who was he calling lazy?
Could it be Isaiah Thomas?
According to Bleacher Report's Ken Berger, Thomas has already become a favorite of Cavs owner Dan Gilbert. From Berger's story:
Thomas has become a favorite of Gilbert, and they often exchange calls and text messages, a league source familiar with their relationship told B/R. This isn't necessarily unusual on a team with an owner who is as involved in the basketball side of things as Gilbert is. It also isn't great for locker room chemistry, because the rest of the players know it.
"LeBron just looks at everybody as a shill for Dan," the league source said.
Is Lebron mad that Thomas has become Gilbert's favorite, but not producing on the court?  I know Thomas is coming off of an injury, but his defense and effort have definitely been lacking so far whenever I have watched the Cavs play.
Either way, let's face it, this happens every year with the Cavs.  LeBron always seems to fire off a subtweet or a cryptic post on some form of social media after the Cavs hit a wall somewhere in the season.  Even with all the turmoil that comes out of that locker room, it never matters, as the Cavs always make the Finals.
It will be interesting to see if the Celtics can give the Cavs a run for their money this year, but at the end of the day, the King is still the King, and I see another Cavs vs. Warriors rematch going down.