Twitter Unites to Dunk on LeBron James For Blowing His Signature Reverse Dunk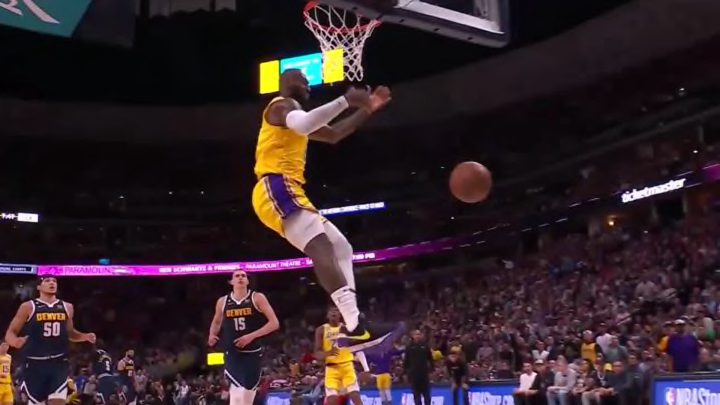 LeBron James blew a fast break dunk during the second quarter of Game 2 of the Western Conference Finals. With the Los Angeles Lakers holding an eight-point lead over the Denver Nuggets, Rui Hachimura hit a streaking LeBron James for what should have been his signature reverse slam. Instead, LeBron lost it on the way to the rim, like some civilian.
Everyone thought it was pretty funny because, well, he thought he was going to look super cool, but then he didn't. Twitter was a mix of shock and amusement because he never does that. But this time he did so everyone point and laugh and have your fun.