LeBron Fires Back at a Reporter: "Do I look tired? I'm averaging a triple double"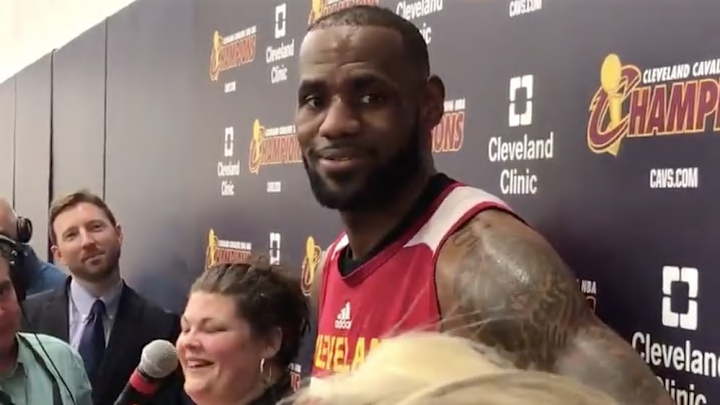 LeBron has had two interesting media moments since losing Game 2: He asked a reporter if he was a "smart guy" and then sneered today at a reporter who inquired whether or not LeBron was tired.
It's possible the reporter saw our story on LeBron this morning, which showed that he's been outscored in the 4th quarter by Kevin Durant, 17-4. This was LeBron's response:
Actually, he did look tired in Game 2, and the triple double has largely been built in the first half of both games, when he has been utterly dominant. Seven straight trips to the Finals will wear you down.
Game 3 is tonight, and if LeBron has another quiet 4th quarter and the Cavs lose, we're going to spend all summer talking about Father Time.