Leafs' GM Kyle Dubas Throws Water Bottle During Latest Toronto Playoff Loss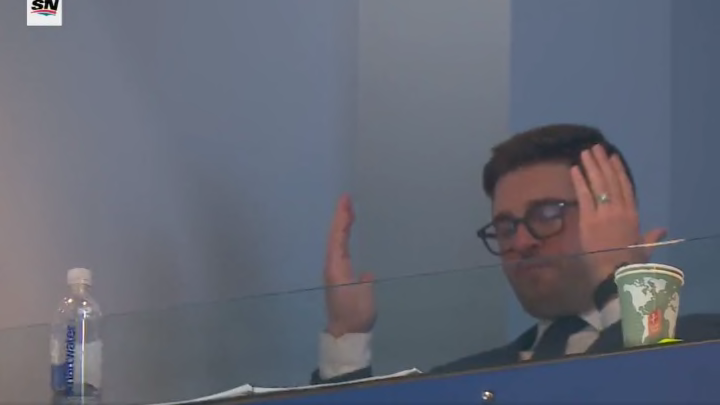 The Florida Panthers beat the Toronto Maple Leafs, 3-2, to take a 2-0 series lead in the East 2nd Round of the Stanley Cup Playoffs. The Leafs had a 2-0 lead five minutes into the game, but never scored again, blowing an opportunity to tie the series. Kyle Dubas, Toronto's 37-year old general manager was not pleased and was shown throwing a water bottle.
We learned back in 2021 that Dubas is the cool kind of GM who swears. Now we know he throws things. How do we subscribe to the Dubas+ alternative stream of all future Leafs' games?