WATCH: Le'Veon Bell Knocks Out Adrian Peterson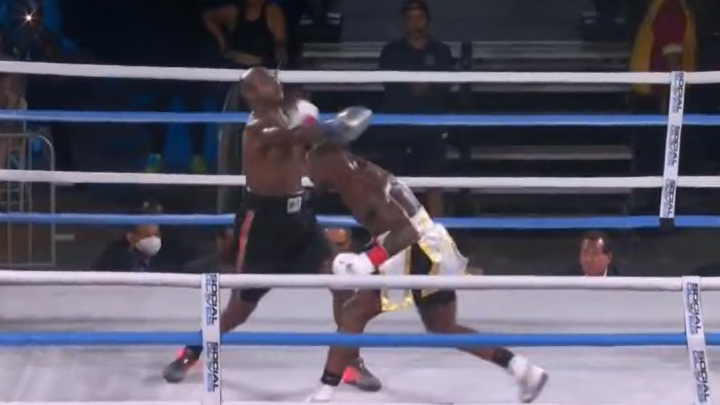 Le'Veon Bell and Adrian Peterson decided to try their hands at boxing on Saturday night. The former NFL All-Pros stepped in the ring to face each other at Banc of California Stadium in Los Angeles. They were set for a five-round bout and it didn't go the distance. Bell knocked Peterson out with a straight right hand in the fifth round.
Check this out:
And another angle:
Peterson's knees buckled so hard there. He didn't even see the punch coming. He went down like a sack of rotten potatoes.
Luckily for Peterson, there weren't many people on hand to see it:
Big win for Bell, I guess? So, does Bell fight Frank Gore next, or how does this work?