Lance Stephenson Infiltrated the Miami Heat Huddle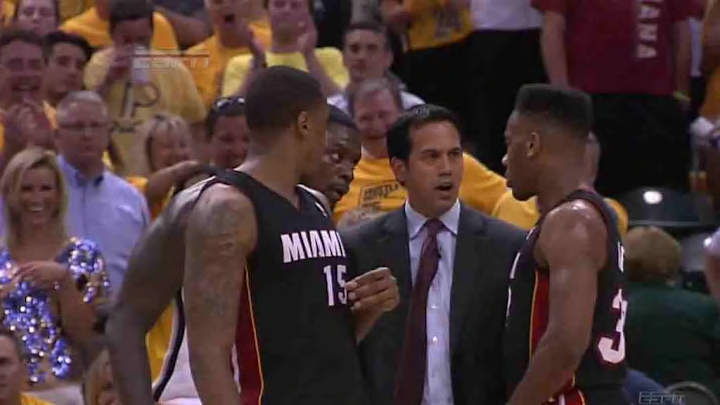 Lance Stephenson spied on the Miami Heat's huddle during a timeout in the third quarter tonight; he jussssstgot done quasi-apologizing for throwing verbal jabs at LeBron. "If I'm the other team and he comes into myhuddle I have no problem with one of my guys coming over and physically accosting him," said Jeff Van Gundy.
Elsewhere in the trials and tribulations of Lance Stephenson, here he can be seen blowing sweet nothings into LeBron's ear.