LaVar Ball Makes a Cameo in LaMelo Ball's March Madness AT&T Ad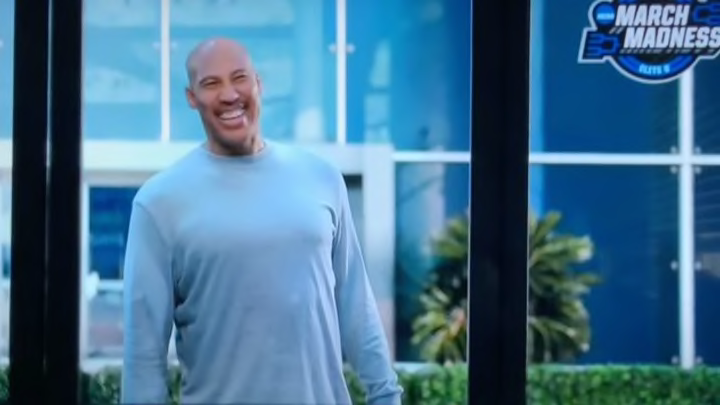 AT&T advertisements have dominated March Madness, averaging a thousand commercials per game. During the current campaign Lily (Milana Vayntrub) has been attending basketball games and in her place a number of celebrities have gotten work at the cell phone retailer. In the latest ad, LaMelo Ball has his eyes set on Employee of the Month and his father, LaVar Ball, makes a cameo.
That LaVar appearance is as good as Keenan Thompson's LaVar Ball appearances on SNL. That really does sound like him!
The Balls join Coach K, Matthew Stafford, Zooey Deschanel and Rosario Dawson as company pitchmen. Who could they possibly be saving for the Final Four?