Lamar Jackson Struggles to Climb Stairs After Suffering Knee Injury vs. Broncos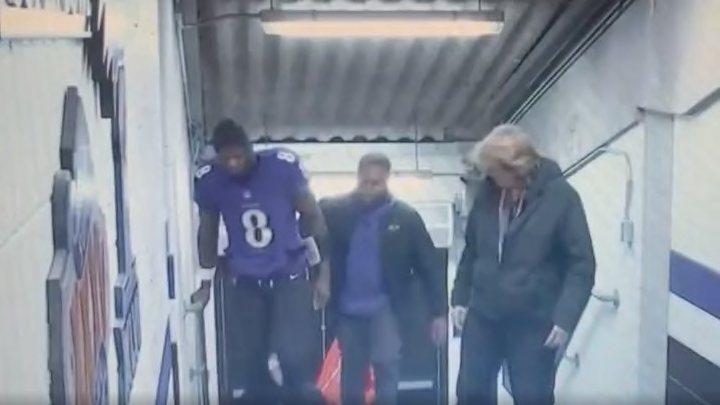 Lamar Jackson /
The Baltimore Ravens hosted the Denver Broncos on Sunday in what was shaping up to be must-win if the home team wants to make a playoff run. Any hopes to do so took a pretty significant blow in the first half as Lamar Jackson exited the game with a knee injury.
Jackson briefly entered the blue medical tent and went to the locker room shortly thereafter, which is always concerning. Even more so was the hallway shot of Jackson CBS showed in which he greatly struggled to climb stairs on his way in.
It is unclear when Jackson suffered the injury, exactly. Scott Hanson and the NFL RedZone team theorized it happened on this sack.
Not good at all. Jackson is officially questionable to return with a knee injury so Ravens fans can take a bit of solace in the fact that he wasn't declared out immediately. Hopes should not get too high, though. Things look bad for Jackson.