Homes on Lake Erie Completely Iced Over After Blizzard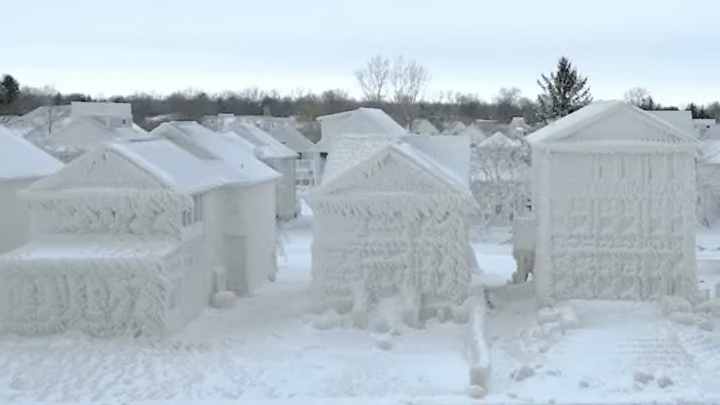 It's already been quite a winter for areas that get lake effect snow. And it's not even the New Year. The latest system to sweep through the Great Lakes region made travel impossible and, sadly, turned deadly far too often. It's tough to appreciate the power of blizzards because they don't showcase their power immediately like other natural disasters. But the slow-moving effects are no less striking.
Take this video of homes in Ontario along the shores of Lake Erie, now completely iced-over.
That hardly looks real and looks more like a model plastic neighborhood. Or wax candle art. It will be days before that thaws out and returns to normal.