LAFC Fans Brawl After Win Over D.C. United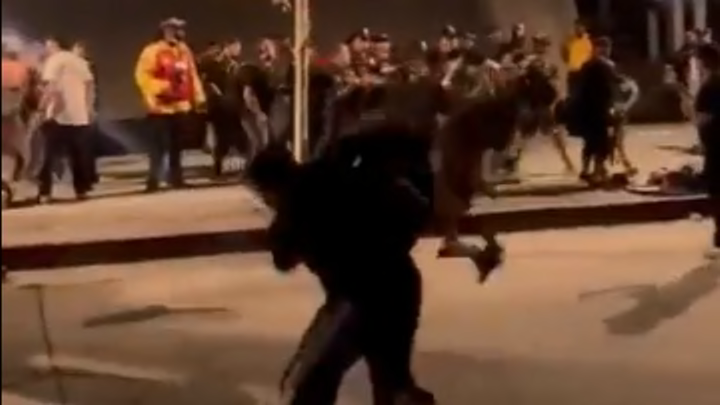 LAFC scored a home win over D.C. United Tuesday night at Banc of California Stadium. Unfortunately, the feeling among the club's supporters was less than festive after the victory. Apparently, the team has a number of supporters groups who don't get along and they set off a brawl as they exited the stadium.
Check out the video below:
And here's another angle:
What is this, a Dodgers game? Seriously people, calm down. You won and are solidly atop the table in MLS' Western Conference. This should be a joyous time. Instead, everyone got a brawl-y.
What's remarkable here is this isn't just one big fight. It appears to be multiple fights popping off simultaneously in the same area.