Kyrie Irving Sees Himself in More of a Management Role Next Season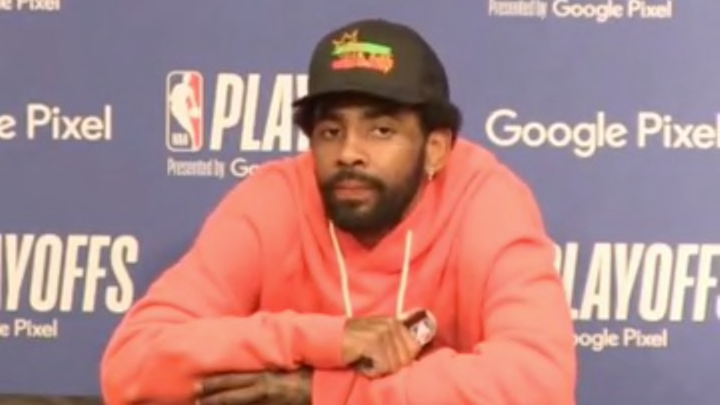 The Brooklyn Nets completed one of the more complicated seasons in NBA history on Monday night as they were swept out of the first round of the playoffs by the Boston Celtics. After the game Kyrie Irving addressed his future with the team and dropped a quote that had people rolling.
No, no, he really said it. Here's video.
Kyrie Irving sees himself and Kevin Durant managing the franchise alongside owner Joe Tsai and general manager Sean Marks. Obviously, teams getting input from stars is not unique in this day and age, but to hear a player actually talk about managing the franchise, well, only Kyrie would actually say it out loud.
It will be interesting to see if the Kyrie Irving managing the franchise wants to give a huge extension to Kyrie Irving, the guy who has missed more games than he's played over the last three seasons as the team only won a single postseason series.