Kyrie Irving Had Words With a Sixers Fan Mocking Him For Crying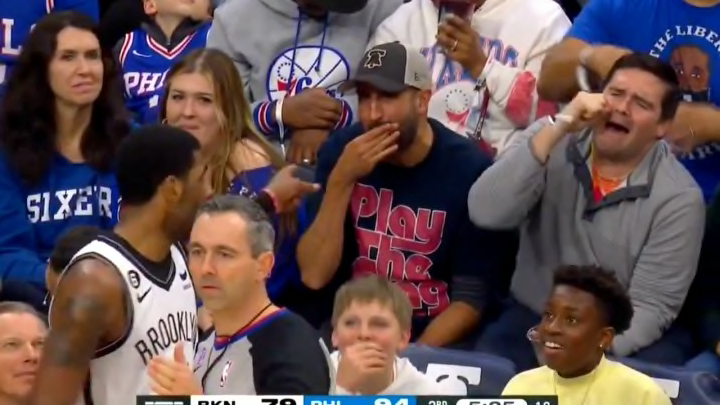 The Philaldelphia 76ers beat the Brooklyn Nets on Wednesday night, 137-133. Most of the attention was on the return of Ben Simmons, but Sixers fans also had plenty to say to Kyrie Irving who ended up with 30 points and 10 assists in the Nets loss. At one point Kyrie got into it with a fan on the sideline while he was waiting to throw the ball in. Who knows what was said, but the fan made a mock crying motion while Kyrie kept turning around to point at him.
This is not the first time that Kyrie got into it with fans. He gave Boston fans two middle fingers when they chanted "F--k Kyrie!" last season. He's a man with a lot of opinions, so people are clearly not afraid to share their opinions back in his direction.