Kyrie Irving Had a Fan Ejected in Charlotte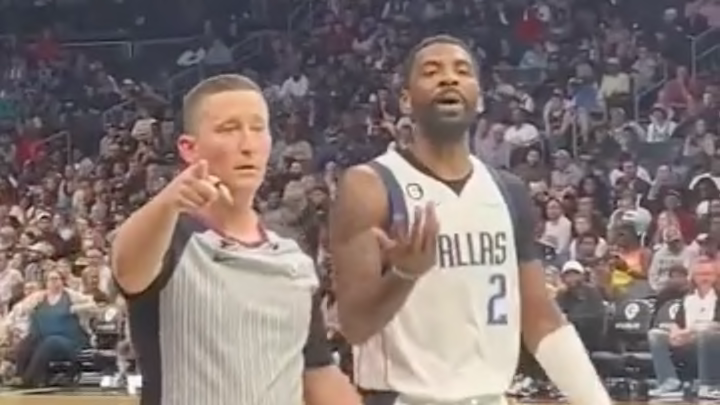 Kyrie Irving had yet another confornation with a fan this weekend. The Dallas Mavericks guard had a fan removed from his seat in Charlotte, during a loss to the Hornets. The fan was shown on the broadcast wearing a DC United shirt and an old Washington R-------- hat.
We don't know what was said to Kyrie, but before the game he was warming up in a shirt adorned with another Native American image.
Charlotte Hornets v Dallas Mavericks / Sam Hodde/GettyImages
A fan video of Kyrie walking over and asking for an apology also made its way online.
The Mavericks have now lost four consecutive games and seven of their last nine.