Kyler Murray Hit in the Face By Fan After Win Over Raiders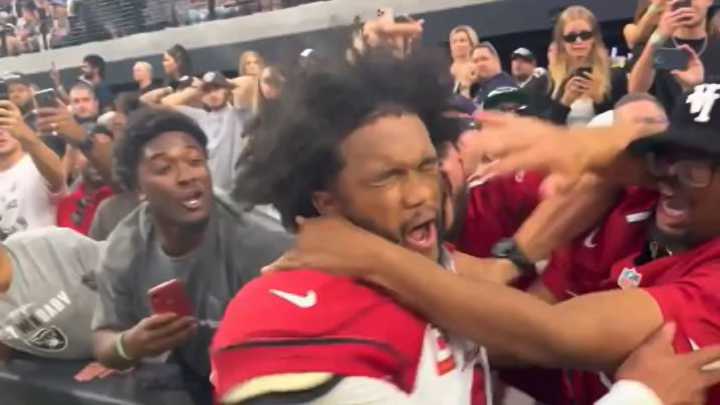 Kyler Murray led the Arizona Cardinals to a huge comeback win over the Las Vegas Raiders on Sunday. Murray broke out several breathtaking plays to carry the Cards to a win and save them from an 0-2 start. Murray took a smack in the face for his efforts.
After Cardinals cornerback Byron Murphy Jr. returned a fumble 59 yards for a game-winning touchdown in overtime, the team spilled onto the field to celebrate. Murray ran to an area behind the end zone to greet a few fans and as he did so, a fan reached out and hit him in the face. Murray immediately went back at him but was pulled away quickly.
Here's video of the entire sequence:
And here's a shorter version:
Can we definitively say this fan was deliberately hitting Murray in the face to injury him? No. It's a postgame melee and it's really hard to tell what's happening. But Murray went to the stands to celebrate while on the road as an NFL player. It's not shocking something bad happened