Kyle Shanahan Furious After Roughing the Kicker Penalty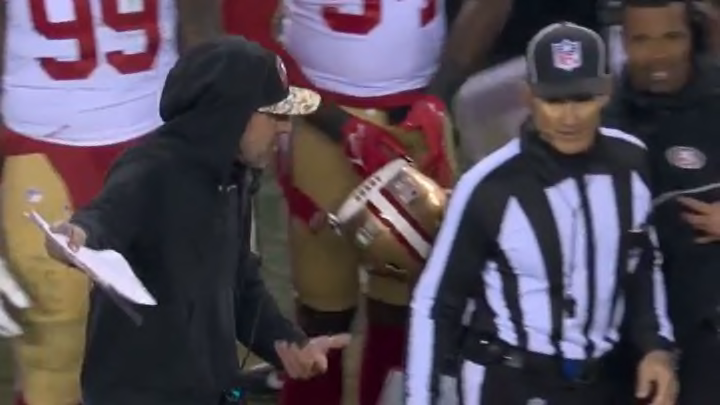 Kyle Shanahan is not happy with the officials in the NFC Championship Game. After his San Francisco 49ers appeared to stop the Philadelphia Eagles on a late third quarter drive, the officials gave them new life with a roughing the punter penalty. Shanahan was furious at the call and flipped out on the sidelines.
Here's the play:
It does look like Jordan Mason got pushed into Kern here, but the officials missed it and only judged the contact.
Here's Shanahan's reaction to the call:
That followed a 30-yard punt by Brett Kern that the 49ers returned to their own 32-yard line. That would have been solid field position. Instead, they roughed the kicker and gave the Eagles a first down at San Francisco's 35. They found the end zone a few plays later to take a 28-7 lead.
It was just another in a long line of things not going well for the 49ers today. They were down to their fourth-string quarterback, who then got injured, so they had to go back to third-stringer Brock Purdy despite his injured arm.
Just not a great day for Shanahan & Co. and the NFL's officials aren't helping.