Kyle Lowry Tripped Nikola Jokic, Who Was Immediately Accused of Flopping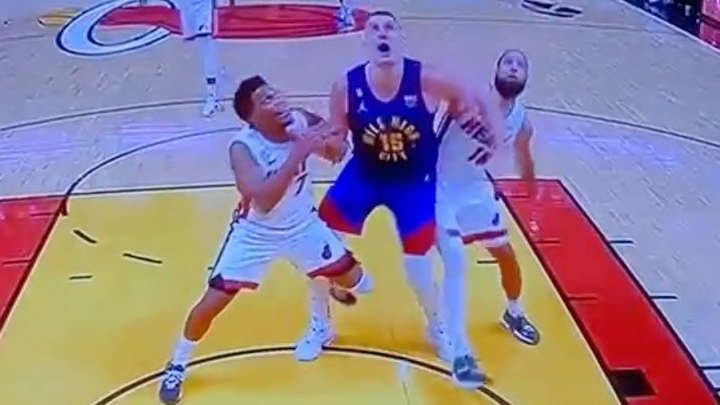 The Denver Nuggets took a 53-48 lead into halftime against the Miami Heat in Game 3 of the NBA Finals. The first half was a bit of a mess as the officials were all over the place making questionable calls on both teams, assisted by a number of flops and exaggerations because that's how we have to play basketball these days.
Anyway, near the end of the second quarter Nikola Jokic went flying and drew a foul on Caleb Martin, who pretty clearly gave him a little shove in the back. Still, it wasn't enough for Jokic to go flying the way he did. Then, upon viewing the replay, you can clearly see that Kyle Lowry, who disagreed with the call, wrapped his leg around Jokic's during the box out.
There is nothing about that you could consider a natural basketball movement. Lowry, who is known to do dirty things, was pretty obviously doing something dirty. And somehow the broadcast missed this in real time and on replay, allowing Jokic to be unfairly accused of flopping.