Kyle Lowry Gives Trae Young a Forearm Shiver to the Face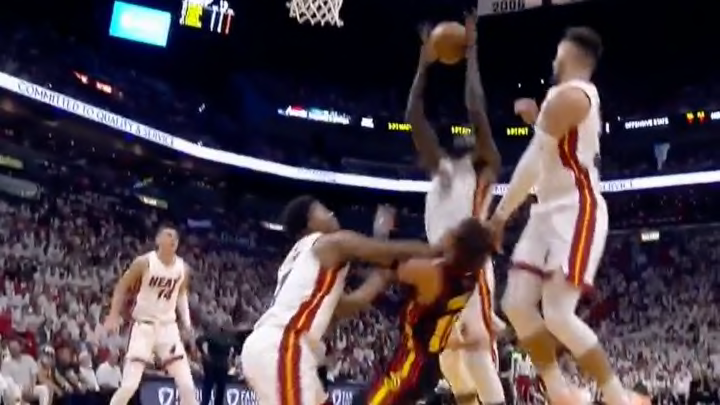 Kyle Lowry /
The Miami Heat are built to thrive during the playoffs. Their physical brand of defense can be problematic at times during the regular season but is taken to another level thanks to looser whistles when the postseason rolls around. It does not exactly endear them to their opponents, however.
Kyle Lowry, making his first playoff appearance as a member of the Heat, introduced Trae Young to that whole concept in the first half of the Hawks-Heat. Lowry was battling for a rebound and gave Young a forearm shiver to the face, sending his fellow All-Star point guard tumbling to the ground. There was, of course, no whistle.
Young knows the physicality of the postseason as well as anybody can after making an Eastern Conference Finals run last year. But the Heat ratchet the concept up a notch. It's their brand, the legendary Heat Culture thing. Young felt the pain from it, and not for the last time, either.