Kyle Lowry's Reaction to Bam Adebayo Praising His Own Passing Skills Was Priceless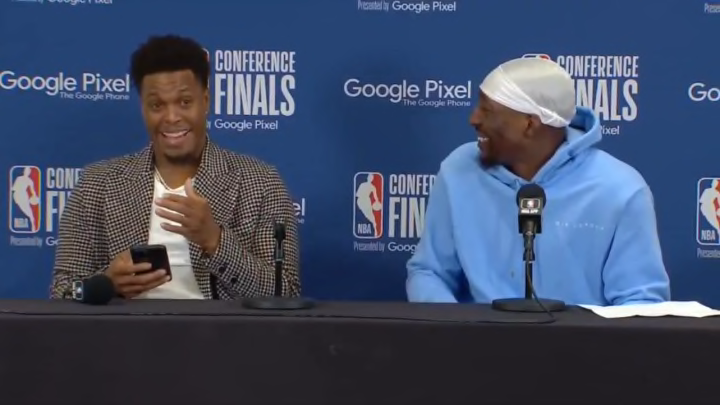 The Miami Heat beat the Boston Celtics 123-116 in Game 1 of the Eastern Conference Finals Wednesday night and they got big contributions from Kyle Lowry and Bam Adebayo in the process. During post-game media availability, Lowry had a hilarious reaction to Adebayo praising his own passing ability.
Adebayo finished the game with 20 points, eight rebounds and five assists. When asked about the assists, Adebayo claimed he was a "phenomenal" passer. The look on Lowry's face was incredible.
Check this out:
I love how Lowry was just deep into his phone but Adebayo's comment ripped him away from what was likely a really difficult level of Candy Crush. It was just a perfect reaction for the moment.
Adebayo's passing isn't bad for an NBA big man but "a phenomenal" passer? Come on now, Bam.