Kyle Kuzma Did One of the Dumbest Things We've Ever Seen on a Basketball Court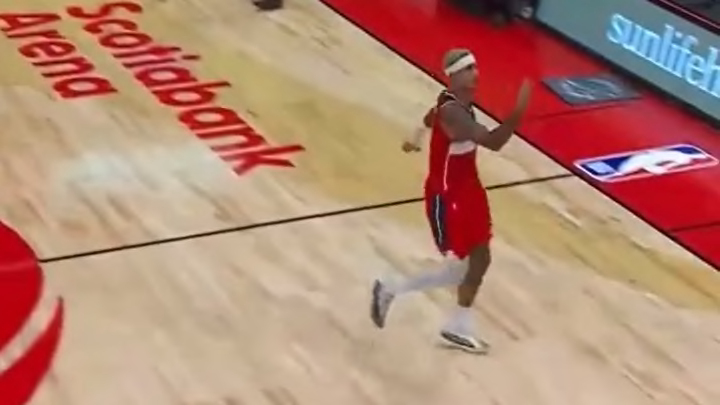 The Washington Wizards collapsed so badly Monday night that people legitimately wondered if it was the most-obvious tank job in NBA history. The Wizards led the Raptors 106-90 with 7:25 remaining in the game and lost 111-107. Perhaps nothing made that collapse worse than an inexcusable play from Kyle Kuzma.
With 5:12 remaining and Washington up 107-97, the ball went out of bounds and officials claimed it went off the Wizards, awarding the ball to the Raptors under Washington's basket. Kuzma ran towards the Wizards' bench on the opposite end of the floor, attempting to convince head coach Wes Unseld Jr. to challenge the call. While he did that, the Raptors realized they had a five-on-four advantage, inbounded the ball and worked it to Scottie Barnes who scored an easy layup. Smart basketball by Toronto, dumb move by Kuzma.
Watch:
Washington never recovered and didn't score again. Their final three plays were a summation of an awful season thus far:
Just a ridiculous showing from a team and franchise going absolutely nowhere.