Kyle Freeland Has Dugout Meltdown After Early Exit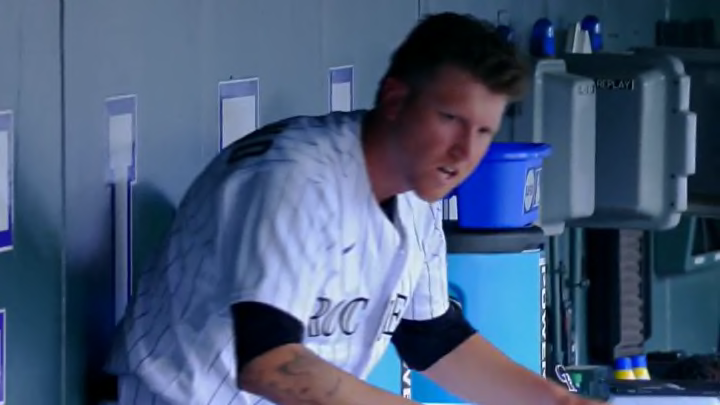 The Colorado Rockies and San Diego Padres are playing a classic Coors Field game, where both teams are lighting up the scoreboard ... and opposing pitchers. Kyle Freeland started the game for the Rockies and didn't last long. He went 4+ innings and allowed five earned runs. He was visibly upset when manager Bud Black pulled him and his anger continued in the dugout.
Freeland sat on the bench, then a few minutes later decided to go absolutely ballistic. He repeatedly slammed a bat into the roof of the dugout before throwing it while screaming. It was quite a scene.
Check it out:
MLB meltdowns are always fun.
So far this season, the 29-year-old lefty is 4-7 with a 4.96 ERA and a 1.41 WHIP over 101.2 innings in 18 starts. So, yeah, it's been a frustrating season.