Kyle Brandt Expertly Broke Down the Annual NFL Coaches Photo on 'Good Morning Football'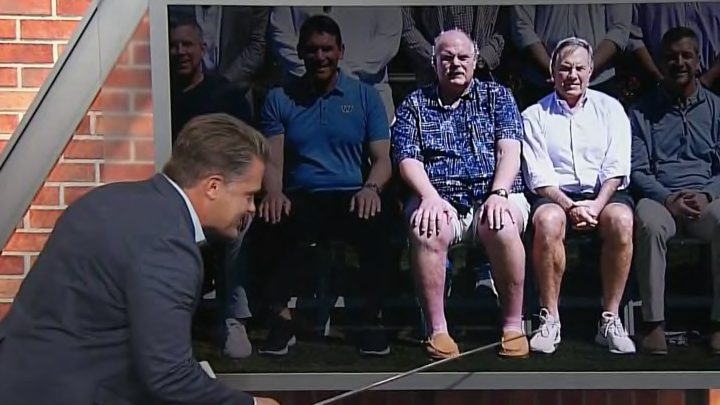 The NFL released their annual picture of all the head coaches from the owners meetings yesterday. It was another chance for Kyle Brandt to shine on Good Morning Football as he broke down the various looks that appeared across the coaching spectrum. There's no easier segment in sports television. Just put a picture of a bunch of coaches in street clothes up there and let Brandt cook.
And it really is quite a photo. From Andy Reid's undying commitment to shorts to Sean McVay and Mike McDaniel looking way too cool to coach football. My only complain about the GMFB segment was that each coach didn't get to shine. There was clearly a lot more hardcore dad-ing going on in this picture than Brandt felt like touching on.
Though the most worrying thing in the entire picture is clearly Brian Daboll's sunburnt head. You see a man with a head so red that he's getting nicknamed "Mr. Crispy" on national television and you've got to question his decision-making. This is worse than losing by 31 to a division rival in the playoffs.