Kyle Brandt Gives Electric Speech While Announcing Buffalo Bills Third-Round Pick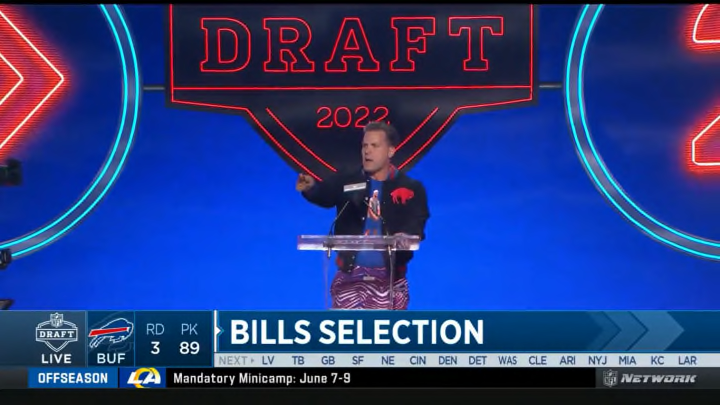 Kyle Brandt announces Buffalo Bills third-round selection at 2022 NFL Draft. /
Kyle Brandt has long been a honk for the Buffalo Bills and a huge supporter of Bills Mafia and on Friday night to morphed into his perfect form. Brandt was brought on stage at the 2022 NFL Draft to announce the Bills' third-round pick and believe me when I tell you the man was electric.
I can't do his speech justice with words so just watch it below and enjoy:
It's the Zubaz and taking a big bite out of a buffalo wing at the end that did it for me. Brandt is committed to this bit and it has been amazing to watch him dive into character repeatedly.
This was easily the best celebrity pick announcement of the night and almost made up for Ed Marinaro's rambling speech.