Kramer Hickok Experiences Tribulation, Triumph in One Trip to the Bunker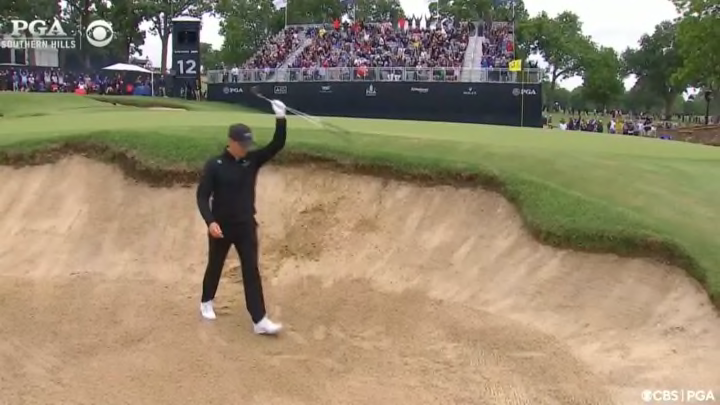 Kramer Hockik /
Kramer Hickok entered Saturday's proceedings at the PGA Championship in need of some momentum after finishing +2 over the course of Thursday and Friday's round. He was largely unsuccessful in doing so but did put on one of the most interesting performances of the tournament when he ended up in the bunker off the 12th green.
His approach shot landed on the upside of the bunker and settled in, giving Hickok the dreaded "fried egg" lie. He proceeded to hit the lip of the bunker not once but twice, failing epically in his efforts to get out of the sand.
On the third try, Hickock holed out for an adventurous bogey.
That's golf right there. Extreme frustration and anger followed by triumphant celebration, all without moving from one spot.