Shake Milton Hits Least Graceful Buzzer Beater of All Time During Christmas Day Game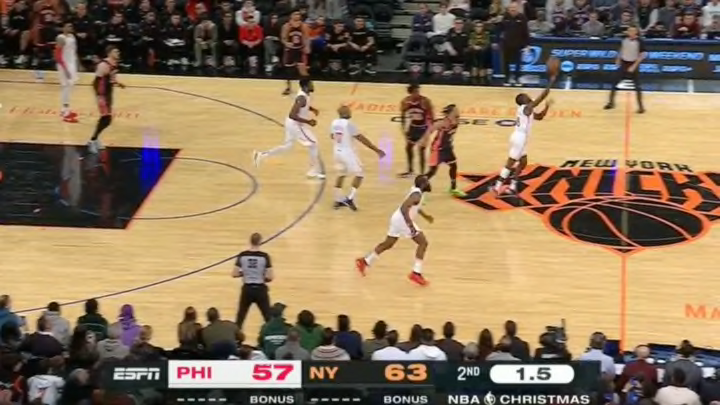 Shake Milton /
The New York Knicks hosted the Philadelphia 76ers at Madison Square Garden on Christmas Day this year. While Christmas games at MSG are always memorable for a variety of reasons. But Shake Milton really made his mark by hitting one of the least graceful halftime buzzer beaters I have ever seen to cut the Knicks' lead to three after a chaotic sequence.
Now, admittedly, halftime heaves are rarely graceful. But Milton flailed before the shot presumably in an attempt to draw a foul. He was unsuccessful in that endeavor but still hit the shot.
The bank is open on Christmas!