Heat Fan Forced to Accept Gloating From Knicks Fan After Wild Julius Randle Game-Winner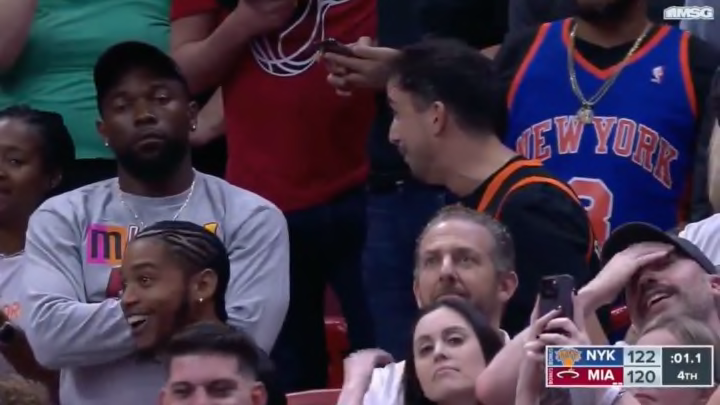 Knicks fan gloating /
Last night, the New York Knicks won their eighth straight game thanks to absurd shot-making by Julius Randle against the Miami Heat. No shot was more absurd than his final attempt, as Randle fumbled the ball before launching a last-second three-point shot to take the lead with one second remaining. He sunk it and was blessed with the Mike Breen double-bang.
As great as all that was, what followed was even better. The broadcast zoomed in on one particular Heat fan who was forced to stand there and listen to the Knicks fan grinning and gloating next to him. It was tremendous camera work and as relatable a thing you'll ever see at a professional basketball game. Because all sports fans have had to wear the expression this guy has.
All you can do in that situation, really.