Kirk Minihane Taking Leave of Absence from Barstool to Treat Mental Health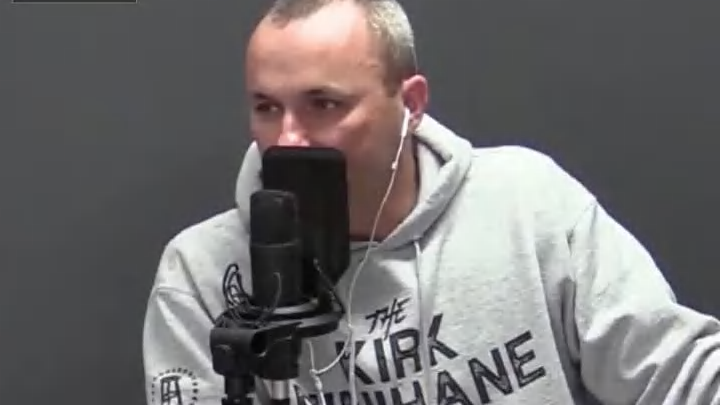 Kirk Minihane announced on Twitter on Saturday that he is taking an indefinite leave of absence from Barstool Sports to focus on his mental health:
"I don't pretend to know anything about mental illness," Barstool founder Dave Portnoy tweeted in response. " I do know we'll obviously support Kirk in any way we can and we'll be ready whenever he wants to resume."
At his previous job at WEEI, Minihane took a leave of absence as he was battling depression and suicidal thoughts, and the station did not allow him to return when he said he was ready. This was a major factor amidst myriad reasons that Minihane departed the station in which he and Gerry Callahan were a ratings bonanza in Boston morning drive.
Our thoughts are with Minihane as he battles these very serious issues, and we hope for a breakthrough in recovery.