Kirk Herbstreit Accidentally Swears During College GameDay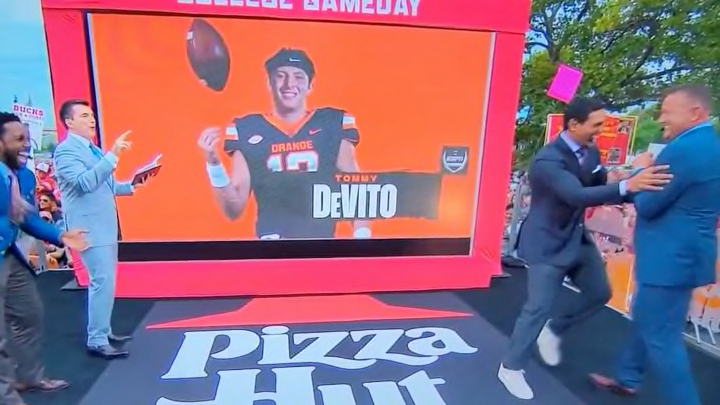 College GameDay /
College GameDay is back in our lives and the crew traveled to Columbus on Saturday morning leading into the marquee matchup of the week-- Ohio State vs. Notre Dame. As is wont to happen on live television, things went a bit sideways.
Kirk Herbstreit and the rest of the team was presiding over a segment titled 'Where Are They Now?' which is fairly self-explanatory. Herbstreit's turn came up and when former Syracuse Orange and current Illinois quarterback Tommy DeVito came on the scree, the veteran broadcaster let an "oh sh-t" slip. The rest of the GameDay crew thought this was very funny.
Even for someone like Herbstreit, who has been on television for decades now, mistakes happen. At least the uproarious laughter from his ESPN teammates helped mask the moment.