Latest NFL Leads
Kirk Cousins Refuses to Endorse Mike Zimmer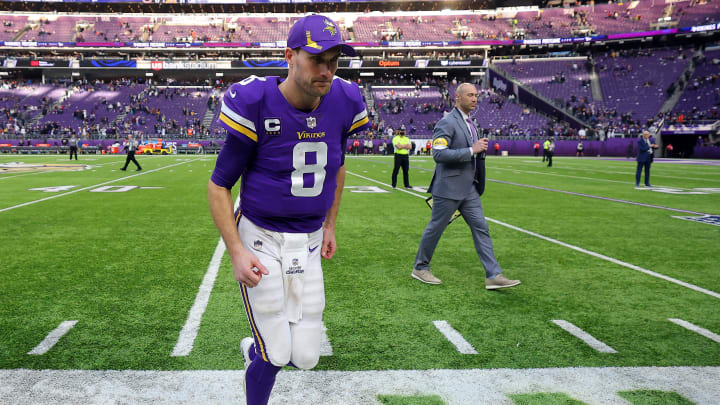 Kirk Cousins, Chicago Bears v Minnesota Vikings / Adam Bettcher/GettyImages
The Minnesota Vikings finished the season with a 31-17 win over the Chicago Bears on Sunday. They finished 8-9 on the season and head coach Mike Zimmer's future with the franchise is in serious doubt. Kirk Cousins didn't help things.
When asked about Zimmer's future with the franchise, Cousins refused to endorse his head coach. It's never a good look when a team's quarterback doesn't seem to care if his head coach is back.
Cousins first said that the Vikings have tried to insulate themselves from the rumors swirling about the team:
Then, when asked directly, he refused to endorse Zimmer:
It just doesn't seem like Cousins and Zimmer are on the same page. An example is wide receiver Justin Jefferson's quest to surpass Randy Moss' franchise receiving yards record. Zimmer said he didn't care about individual records, while Cousins was really upset Jefferson fell 17 yards short of breaking it.
It feels like Zimmer will be gone. And it doesn't seem like that will upset Cousins much.