Kid Wearing Aaron Judge Shirt Given Aaron Judge Home Run Ball in Tremendously Pure Clip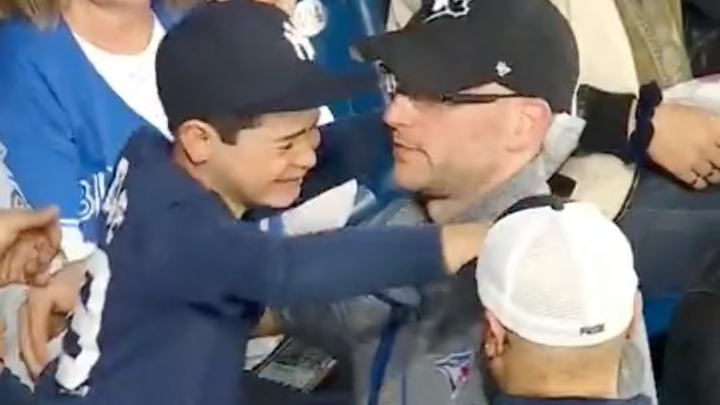 Aaron Judge continued his torrid hitting for the first-place New York Yankees by blasting a solo home run to kick off the scoring against the Toronto Blue Jays. The slugger's ninth dinger of the year traveled 427 feet into the hands of a lucky fan. Now, we can't be 100 percent sure the Blue Jays-shirt-wearing guy was Canadian but considering what he did next, we can be about 98 percent sure. Because as quick as fox, he presented the souvenir baseball to a youngster in a Judge t-shirt. It was the good stuff Kenny Chesney is always singing about.
Turn your cynicism all the way down because you're about to be blasted in the face with a tremendous moment.
Man. Between this and the baby-feeder who caught the foul ball, there are some people heading out to the ballpark intent on making people have their faith in humanity briefly restored.