Khalil Mack Is Already Dominating For The Chicago Bears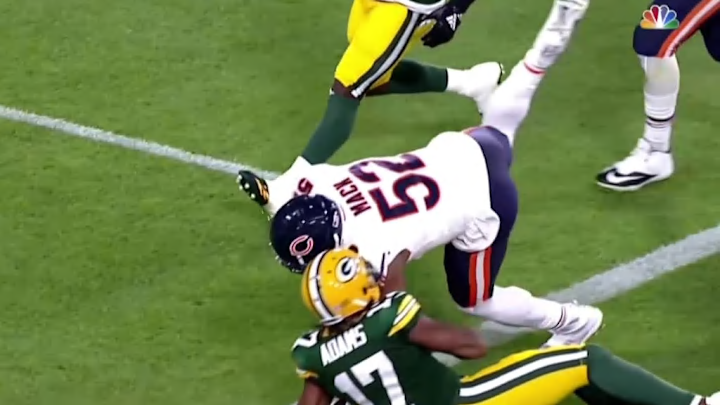 Khalil Mack made his debut for his new team Sunday night and he's already making the Chicago Bears look like geniuses. The Bears' new defensive star has dominated the Green Bay Packers in his first game with the franchise, wreaking havoc all over the field.
He was pressuring Aaron Rodgers all night before helping cause the play where Rodgers was sacked and injured:
Then he sacked and stripped Packers backup quarterback Deshone Kizer:
And finally he finished the first half with a pick-six:
Just amazing. Imagine what's going to happen when Mack can actually learn the Bears' defense and get used to his teammates. That is a terrifying thought.