Keyshawn Johnson is the Casual Wear Pioneer We Need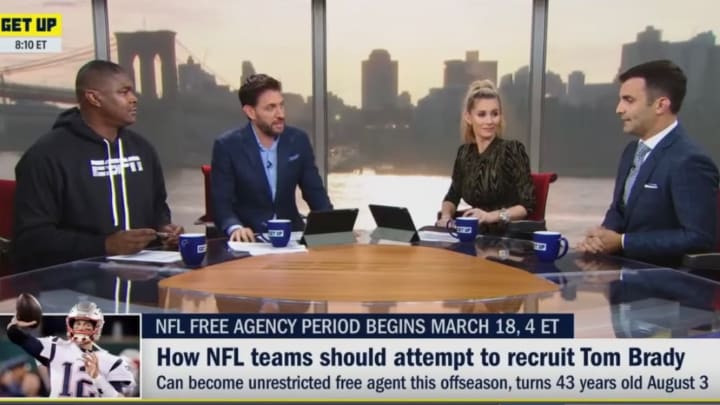 Keyshawn Johnson wears hoodie on Get Up /
Keyshawn Johnson has been a welcome presence on ESPN television this week, doing a couple days on NFL Live on Monday and Tuesday and then appearing on Get Up this morning. Absence has made the heart grow fonder; while Keyshawn still works for ESPN, doing morning radio in Los Angeles, he is not on TV nearly as often as he used to be these days.
Today's appearance was especially welcome because he pioneered the hoodie. A majority of studio talents on ESPN wear suits, and this is nearly always the case on Get Up -- Mike Greenberg and Jeff Darlington are both buttoned up, and Darlington is also wearing a tie -- and there's Keyshawn without a care in the world.
I've always wondered why dressing like you're going to a Goldman Sachs board meeting is a prerequisite for talking about sports on TV. There are, of course, stretches where the real world unavoidably intervenes, but sports are by and large the the toy section of life. Let the people who talk about them on TV live!
We stan Keyshawn for his valiant stance in this fight.