Kevin Wildes: Bengals Are Like Candy Corn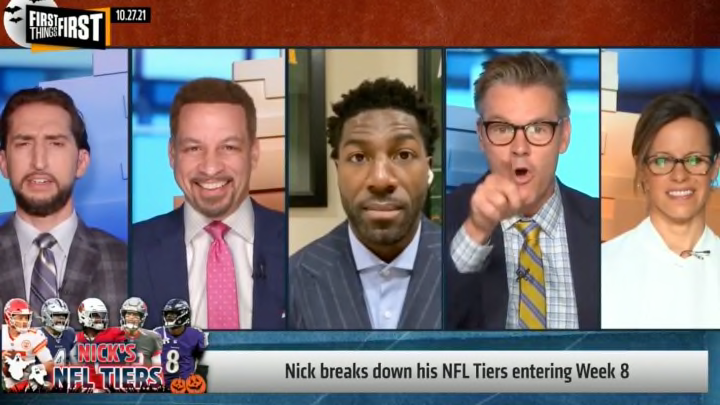 Candy Corn Discourse /
The Cincinnati Bengals are good. This was not expected. The Bengals were always going to be better than they were last year with the return of Joe Burrow, but the defense has been shockingly stingy and the Burrow-Ja'Marr Chase connection is already as good as it was at LSU. Cincy currently holds the top spot in the AFC North after a decisive beatdown of the Baltimore Ravens on Sunday and look poised to compete for a Wild Card spot at worst.
Nick Wright is not a member of Bengals Hive, though, and had the team ranked in his third tier of his weekly power rankings, below what Wright considers to be legitimate playoff contenders. Kevin Wildes made the case for why Cincinnati should be higher than that by comparing the team to... candy corn.
'Tis the season, right, folks?
Wildes is wrong, though. Hate to say it. Candy corn is, in fact, orange. But candy corn has been exactly the same for a long time and ridiculed for that reason. This analogy would work better if Big Candy Corn got the No. 1 pick in the Candy Draft and drafted better ingredients to come out with a new and improved version of candy corn.
This is probably part of a longstanding battle between Wildes and Wright about the quality of candy corn, but we strive for accuracy around these parts.