Kevin Sumlin's Wife Posts Racist Letter Sent To Family's House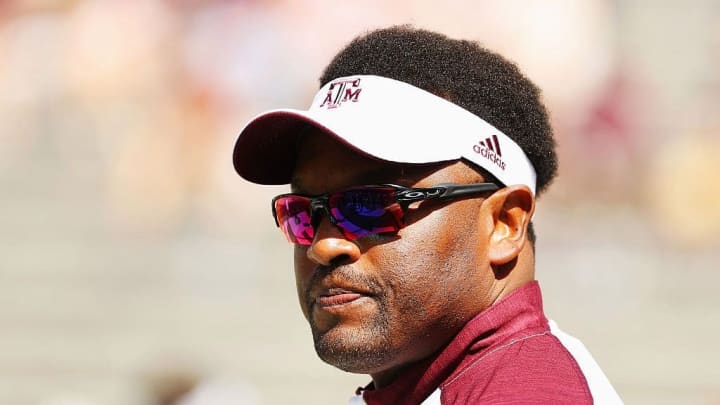 Kevin Sumlin is not tremendously popular in College Station right now after his Texas A&M squad blew a 34-point lead in its opener and lost to UCLA 45-44. On Thursday evening, Sumlin's wife Charlene took to Twitter and posted an incredibly racist, threatening letter that was set to their house in the wake of the loss.
Here's the letter:
"People of 2017: please tell me how any part of this is ok. And to the sender: did it occur to you that a child may open it?#orelseWHAT? pic.twitter.com/Co1s2Hb94r — charlene sumlin (@courshel) September 7, 2017"
Here's the text of the letter:
You suck as a coach!
You're a n***er and can't win!
Please get lost! Or else
That's just insanely scary and so freaking backwards. It's 2017 we're still dealing with this crap? This kind of stuff needs to stop. Nothing about this is OK. Threatening a guy because you don't like how he coaches a college football team? Throwing a racial slur at anyone? Stop. Just stop.
Also, the guy who sent this letter is the equivalent of an "Internet tough guy." He sent it anonymously. If you're going to be a racist snake who threatens people, at least be open about it.