Latest NFL Leads
Kevin James Plays Sean Payton in 'Home Team'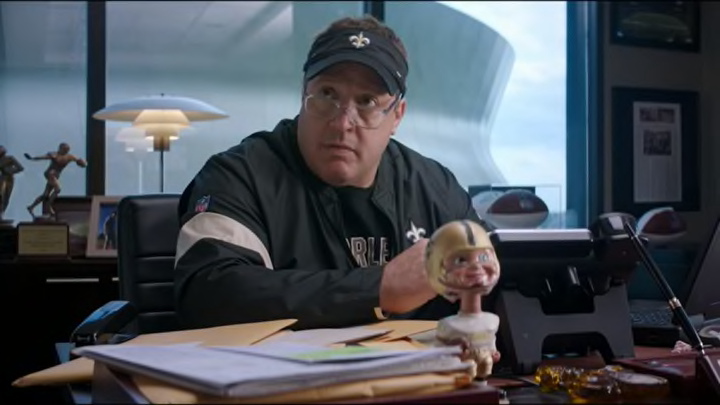 Kevin James as Sean Payton in "Home Team" /
When New Orleans Saints head coach Sean Payton was suspended by the NFL for the entire 2012 season after the Bountygate scandal, he found a job to keep him busy in the meantime. He was an offensive assistant for his sixth-grade son's team. And now Netflix has made a movie about it.
Kevin James stars as Payton in what looks like a Little Giants knockoff but about a scenario that actually happened. Taylor Lautner of Twilight fame is the film's second lead. The trailer is below.
It looks ... fine. I'm sure it'll have its moments and everyone will learn valuable lessons about teamwork, the value of playing hard regardless of the score, blah blah blah. It probably won't make anyone forget The Sandlot or other great kids sports movies, but it looks like it has some heart and is sure to have its share of laughs. I'm not sure if that'll be enough to distract from the fact that James looks nothing like Payton.
What's worth noting here is that in reality, Payton's son's team wasn't terrible. In fact, the Liberty Christian Warriors were pretty dang good. In his first game calling the plays, Payton's team won 30-0. He called the plays and installed parts of the Saints' actual offense and verbiage. So yeah, he was taking things pretty seriously.
We'll see how the movie is. It comes out on January 28.