Kevin Durant Dropped an F-Bomb After Ben Simmons Fouled Out Again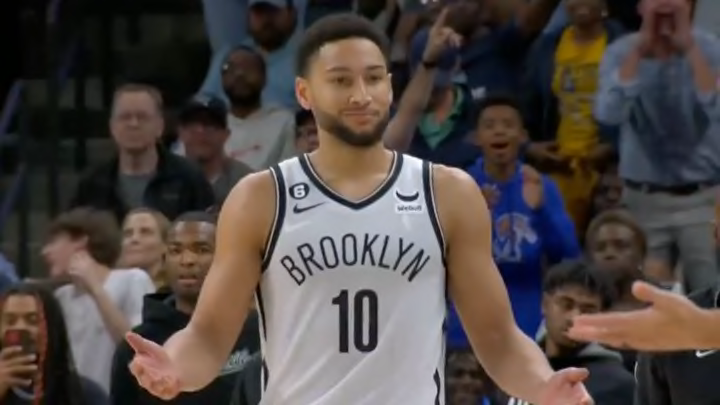 The Memphis Grizzlies beat the Brooklyn Nets on Monday night, 134-124. The Nets had cut a Memphis 12-point lead to six when Ben Simmons fouled out with 3:52 remaining. The Nets did not agree with the call, but Simmons also had no reason to press Ja Morant in that situation and put officials in a position to even make that call. After Simmons slowly exited the game and Steve Nash yelled a bit the ball was put back into play briefly before another whistle was blown. This caused an animated Kevin Durant to scream, "What the f--- are we doing!?"
While Durant scored 37 points on 20 shots, Simmons finished with 7 points, 8 assists, 3 rebounds, 5 turnovers and those 6 fouls. It was the second time Simmons has been disqualified this season and through three games he has scored 17 points and been called for 14 fouls. The good news is that he attempted a three. The bad news is it was a brick (better than an airball!) that he only shot because the clock was winding down at the end of the third quarter.
The full Ben Simmons experience really is something right now.