Kevin Durant Hurt His Ankle in Warmups, Misses Phoenix Home Debut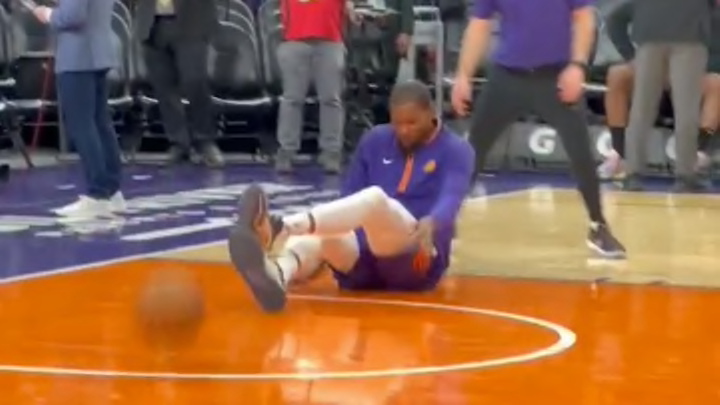 Kevin Durant was set to make his home debut for the Phoenix Suns on Wednesday night against the Oklahoma City Thunder. Instead, Durant was a late scratch after he hurt his ankle in warmups. Durant's left foot slipped as he was going in for a layup and fell.
The good news is he got back up and started walking. The bad news is ankles are not supposed to do this. That's pretty clearly a sprain. The question is, how long will he be out?
Here's another angle.
The Suns were 3-0 in Durant's first three games with Phoenix. On Sunday he scored 37 in a win over the Dallas Mavericks. The playoffs start in about a month. Durant just missed extended time in Brooklyn with a knee injury.