Scuffle Breaks Out During Bills - Steelers Game After Officials Ignore Questionable Hit on Kenny Pickett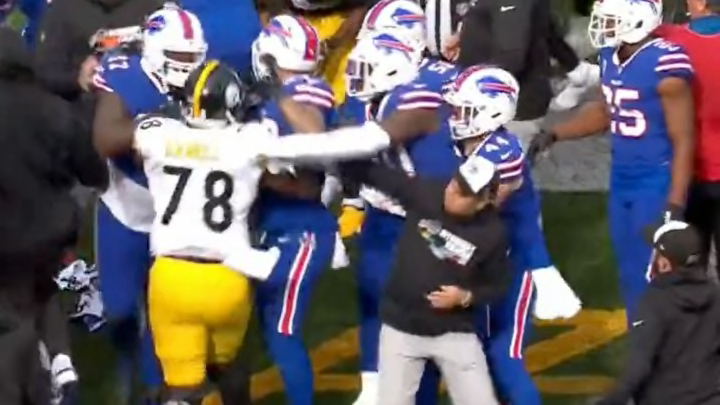 Kenny Pickett took a questionable hit from his former Pitt teammate Damar Hamlin during Week 5's Pittsburgh Steelers - Buffalo Bills game. Pickett scrambled for 10 yards late in the third quarter and got hit by Hamlin as he slid to the ground. Officials did not throw a flag until Steelers lineman James Daniels came in and hit Hamlin. Many Bills took exception to that hit and Daniels had trouble getting off the Buffalo sideline as a scuffle broke out.
After everyone was separated the official got on the microphone and said that Hamlin's hit was legal. Both Tony Romo and CBS rules expert Gene Steratore disagreed with the no-call, saying officials should be looking to protect the players.