Kenny Pickett Hurt After Roquan Smith Slams Him to Ground Using Facemask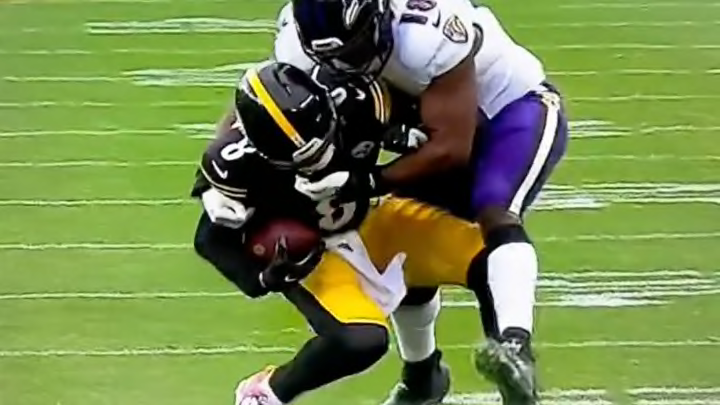 Kenny Pickett /
Kenny Pickett was forced to leave Sunday's matchup between the Pittsburgh Steelers and Baltimore Ravens very early. In the first quarter, Pickett got sacked by Ravens LB Roquan Smith and got violently slammed to the ground. Pickett was immediately taken to the blue medical tent on the sideline, was checked for a concussion, then went to the locker room shortly thereafter. He was replaced by Mitchell Trubisky.
Slow-motion replay of the sack showed that Smith slammed Pickett to the ground using his facemask, a penalty that went uncalled.
Pretty surprising this didn't draw a flag. Officials are going to miss a facemask every now and again but there have been much weaker penalties called just because the QB got slammed to the turf just like Pickett.
A tough sequence of events for the rookie.