Kenny Mayne Leaving ESPN After Remarkable Three-Decade Run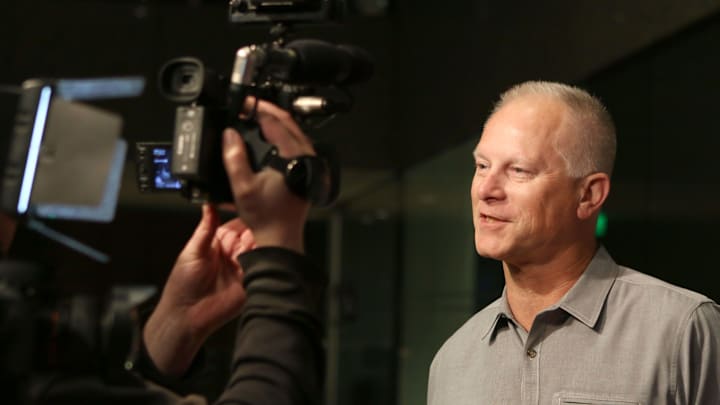 Tasia Wells/Getty Images
The inimitable Kenny Mayne announced that he is leaving ESPN after an electric and genre-bending three-decade run at the company. The longtime SportsCenter staple, known for his offbeat dry wit, cited "salary cap casualty" as the cause.
Mayne's style reverberates at a pitch no others can create. It's the product of a very engaged, delightfully curious and wry mind. He's one of the few people that an entire generation of sports fans can say "he taught me it was okay to be weird" with stone-cold seriousness.
The one-time UNLV quarterback carved his own path, taking big swings at comedy while with ESPN, oftentimes succeeding and never seeming to care if not everyone was in on the joke. Tap into any Mayne piece and you're transported to a place you not only didn't think to go, few others could ever bring you.
It's the end of an era. And more than likely not the first time a high-profile anchor will depart, if the most tapped-in sports media reporters are to be trusted.