Kenny Lofton Jr. Bullied Chet Holmgren in Summer League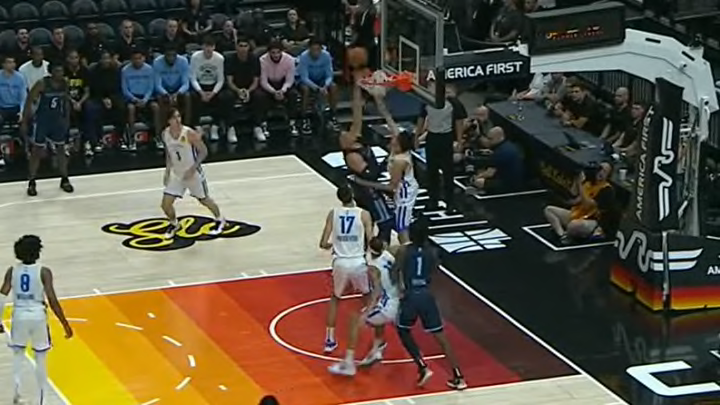 Chet Holmgren played his second Summer League game Wednesday night and it didn't go as smoothly as his work in Night 1. While the Oklahoma City Thunder won their matchup against the Memphis Grizzlies, the second pick from the 2022 NBA Draft struggled against an undrafted guy on a two-way contract. Kenny Lofton Jr. went right after Holmgren and actually pushed him around.
Lofton was absolutely not intimidated by Holmgren and was even barking at him after a few plays. The 6-foot-7, 280-pound forward absolutely bullied OKC's big man, then stepped out a few times and knocked down 3-pointers. He even impressed Grizzlies star Ja Morant.
Here are some highlights of Lofton taking Holmgren on:
And here he is nailing a 3-pointer and getting love from Morant:
That's pretty great.
Lofton dominated Conference USA competition at Louisiana Tech this season, averaging 16.5 points and 10.5 rebounds in 27.0 minutes per game.
On Thursday night he finished with 19 points, six rebounds, three assists and a steal. Holmgren ended up with 11 points, 12 rebounds three assists and two blocks. Lofton got the better of the individual matchup, but the Thunder won 87-71.