Kendrick Perkins Roasted Richard Jefferson And Gave Birth to New Meme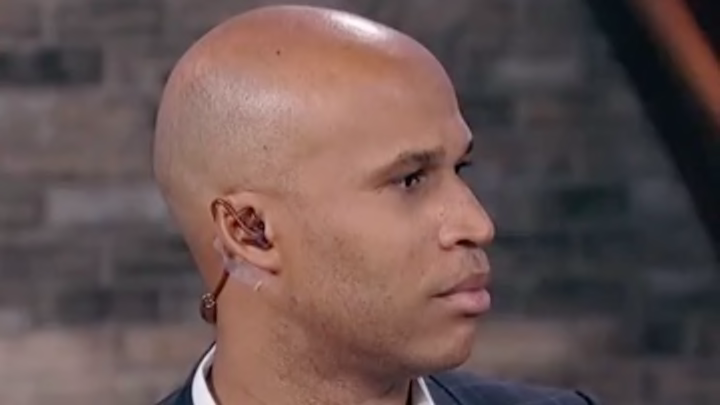 Richard Jefferson /
Richard Jefferson was just minding his business and discussing playoff basketball on Wednesday's edition of NBA Today when Kendrick Perkins came for his neck. Well, his head, really. As the two discussed the Denver Nuggets-Phoneix Suns series, Jefferson responded to a point Perkins made and claimed the fellow former player was splitting hairs. Perkins fired back that Jefferson would not be splitting hairs anytime soon. Because, you know. Bald.
It led to a really great reaction face from Jefferson that was turned into a meme.
Brutal. Jefferson responded the next day on Twitter and expressed his displeasure in being turned into a meme after getting mocked for being bald.
An unfortunate turn of events for Jefferson but those are the blows that come with being the guy who can take a joke on television. He will undoubtedly be keeping a keen eye for any chance to give Perkins a taste of his own medicine as soon as possible.