Kendrick Perkins Gets Heated at JJ Redick Over MVP Discussion on 'First Take'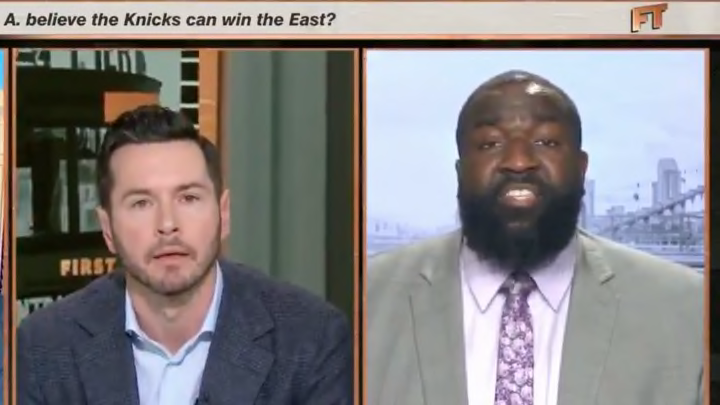 JJ Redick and Kendrick Perkins /
Things got hot during Tuesday's episode of First Take between Kendrick Perkins and JJ Redick. The two were brought aboard to discuss the possibility of Nikola Jokic's third consecutive MVP trophy. Redick took the opportunity to push back on some of Perkins' claims about the voting process that he made last week during a First Take appearance and that's when the situation went south.
Redick said Perkins was calling MVP voters racist. Perkins did not take kindly to that accusation and appeared to show some real anger while yelling at Redick that what he was saying was not true.
You know things are getting weird when Stephen A. Smith is the one attempting to play peacemaker and looking awkwardly at Molly Querim, clearly praying for an intervention. An uncomfortable moment for everyone involved, especially with Redick proclaiming this whole segment was the precise problem with First Take as a program.
Biggest takeaway-- what is it about this MVP race that's making everybody lose their minds? People weren't even this mad when Russell Westbrook won with his team in the sixth seed. We all need to relax.