Keith Hernandez Explains How He Nearly Fell For Email Scam During Mets-Phillies Broadcast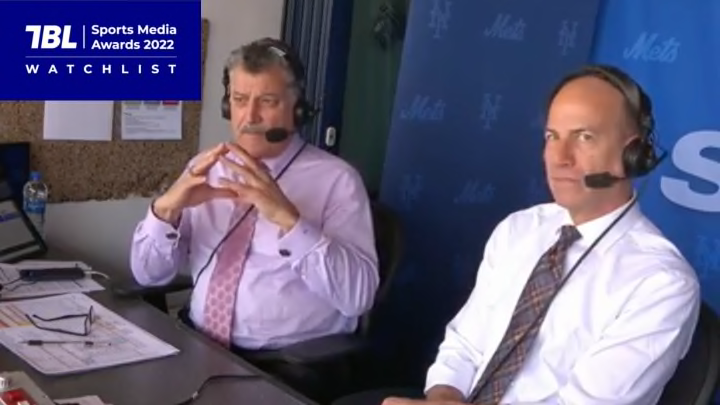 Keith Hernandez and Gary Cohen /
Early-season baseball broadcasts are a beautiful thing. There is a lot of time to get filled in between pitches and outs as broadcasters get into playing shape, just as the players do on the field. Early season midday mid-week games, in particular, are either times for experimentation or the place where long-winded stories go to pasture.
The latter presented itself on Wednesday during the Mets-Phillies game in Philadelphia. Keith Hernandez and Gary Cohen made the trip for SNY. In the third inning, Hernandez revealed he had been the target of an email scam and nearly fell for it. Cohen, being the great broadcaster he is, urged Hernandez to keep going, resulting in an epic multi-out tale by Hernandez that ended with Cohen taking several jabs at his age.
It was incredible.
The early look Cohen gives to the camera tells viewers exactly what they're in store for. And, like any good pair of baseball broadcasters, Hernandez stopped his story whenever something happened on the field, only picking it up again when it was clear Cohen was finished with his play-by-play.
This is why we watch, folks. And be careful about those email scams! They're getting real creative nowadays.