Kayvon Thibodeaux Does Snow Angels While Nick Foles Lies Injured Beside Him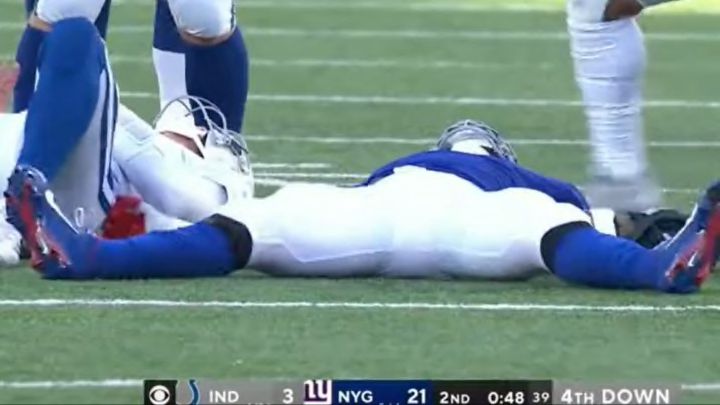 Kayvon Thibodeaux /
The New York Giants hosted the Indianapolis Colts on Sunday. If New York takes down the visiting team they will be playoff-bound for the first time since Eli Manning was under center. Rookie pass-rusher Kayvon Thibodeaux did his part late in the first half, taking down Nick Foles on third down with less than a minute remaining in the second quarter.
Unfortunately it seems Thibodeaux did not realize he had injured Foles as he did snow angels on the ground while the QB writhed in pain.
Not a great look. It is unlikely Thibodeaux knew what was happening but still.
Foles was able to walk off the field but was carted to the locker room once he hit the sideline.