Kay Adams' Latest Scoop: Shams Charania Loves to Snuggle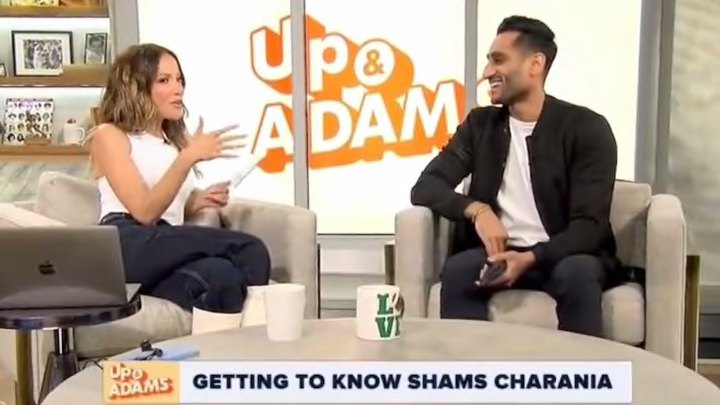 Shams Charania appeared on Kay Adams show, Up & Adams, on Thursday. During the getting-to-know-you portion of the program Shams said that he knew he was sacrificing a social life as he committed to his profession, something he previously mentioned to our old friend Ryan Glasspiegel earlier this year for a story in the New York Post. During that interview he said that he mostly takes ride shares instead of driving himself so he won't miss any scoops. Considering he did this interview with Adams with a phone in his hands, I'm inclined to believe him.
Anywho... Adams took this opportunity to jump in and say, "So when we have kids... I'm kidding! I'm totally kidding! When you have kids..." Shams, 28 and laughing, quickly said, "I'm not even thinking about kids." A few minutes later Adams brought that interaction up again and Shams revealed that he loved snuggling. Please credit Kay Adams for this scoop.
Knowing all we know about Shams at this point, you have to assume that just as important as snuggling is, so too is finding a partner who doesn't mind you checking your text messages for scoops mid-snuggle. Seriously. Charnia revealed that his worst fail on a date was when he left for a half-hour to take a phone call and break news.
Such is the life of one of the NBA's biggest newsbreakers.