Sean Payton Addresses Terry Bradshaw's Kyler Murray Comments With Kay Adams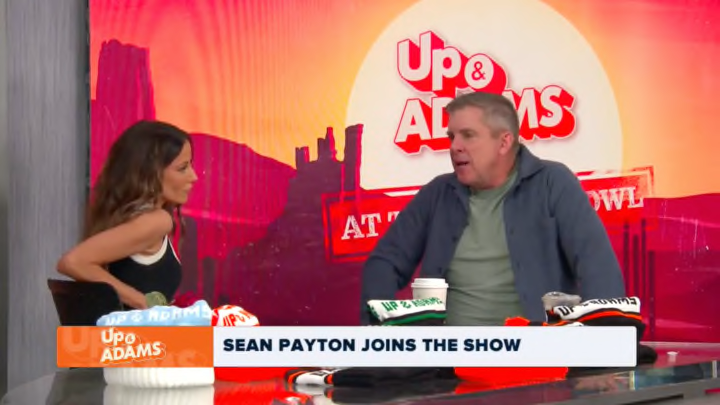 Kay Adams and Sean Payton /
Sean Payton is the new head coach of the Denver Broncos and is making the interview rounds down in Glendale ahead of this weekend's Super Bowl. His old Fox Sports coworker, Terry Bradshaw, did not make life easier for him this week. Bradshaw got in front of reporters yesterday and told them that Payton didn't sign with the Arizona Cardinals because he didn't want to work with Kyler Murray.
Payton took the time to address the comments made during an appearance on Up & Adams with Kay Adams. The Broncos coach explained that Bradshaw is always a wild card when he gets in front of a microphone and that he was speaking for himself, not Payton. Payton went on to explain why he went with Denver instead of Arizona.
Bradshaw did get tell reporters he'd die on-air for the sake of Fox Sports ratings yesterday so it is probably best to take whatever he says with a grain of salt. What Payton is saying makes sense. On the other hand Bradshaw is definitely privy to some scuttlebutt from spending the fall working with Payton on set and there may be more truth in his words than Payton is willing to publicly acknowledge.
Either way, as far as damage control interviews go, this was a pretty good one.